true dead golfer
When TRUE started their journey, the mission was clear - create comfortable, innovative, and versatile golf goods for the links and beyond. One day, in that pursuit, they sketched their Dead Golfer icon. A subtle illustration of our lifelong dedication and love for the game - 'til death do us part." There could not be a better collab partner for New Level
Shop Now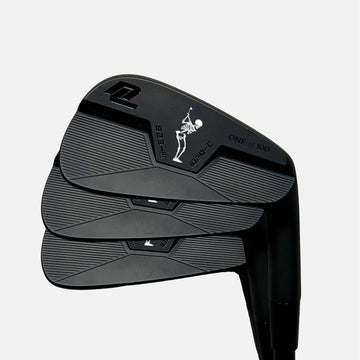 For the past two years, we've been working closely with the incredible team at TRUElinkswear to create our very first special edition collab. The 623-M was New Level's first iron played on professional tours and is still a favorite of those who put it in the bag, making it the perfect iron for this limited release. 
For those who plan to put these in play, this is a true player's iron - intended for the better ball striker looking for workability and ultimate ball control. The innovative muscle design and meticulously crafted sole set the standard for New Level's future developments and helped put us on the map against the major brands. Expect flawless turf interaction and the sound purists love from a fully forged iron. *The black finish will show ball strike marks immediately upon use and will wear normally over time. 


These irons are built to standard loft and lie specs to avoid any blemishes from the bending machine on the matte black finish. You may choose your shaft, length, and grip. There are 3 options for all black shafts, or choose from our standard shaft offerings to fit your game. Please keep in mind that we target D1-D3 swing weight, but ultimately your shaft, length and grip will determine the finished swing weight. 
A collectors item or your new gamers, get ready to #LEVELUP. 
Regular price
From $1,350
Sale price
$1,350
Regular price
$1,350
Unit price
per
In Stock
We teamed up with our friends at PRG Golf to bring you a set of custom TRUE™ head covers fitting your larger clubs, including Drivers and Fairway Woods. This fully-embroidered wood cover features our unique Dead Golfer branding and accents making it a signature TRUE™ piece for any bag. Utilizing a premium leatherette exterior and soft interior lining to protect your club while you #EnjoytheWalk. Lower scores not included.

TRUE™ x PRG Head Covers
Features
Fits 460cc sized driver heads
Soft interior cloth protects the clubs finish
Premium leatherette material prevents dings and scratches
Unique TRUE™ customization and embroidery for added style
Ability to rest assured your club is protected
*Water-resistant, no waterproof guarantee or warranty.
Sale price
$90
Regular price
Unit price
per
In Stock
100ct genuine bamboo tees with the Dead Golfer logo in black with white print or white tees with black print. 
Sale price
$20
Regular price
Unit price
per
In Stock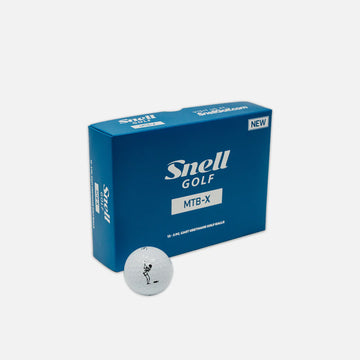 Smaller core offers low driver spin & faster speeds.

A thicker, firmer mantle layer for increased mid and short iron approach shots.

Low lift, low drag for controlled ball flight to reduce "ballooning" and offer great performance in the wind Firmer Feel

MTB-X features our CAST urethane cover for excellent control, feel, and durability.

2019, Named MyGolfSpy "Longest" and "Best Value"
Sale price
$50
Regular price
Unit price
per
In Stock